Saturday, August 12| Philadelphia Zoo Trip
June 29, 2017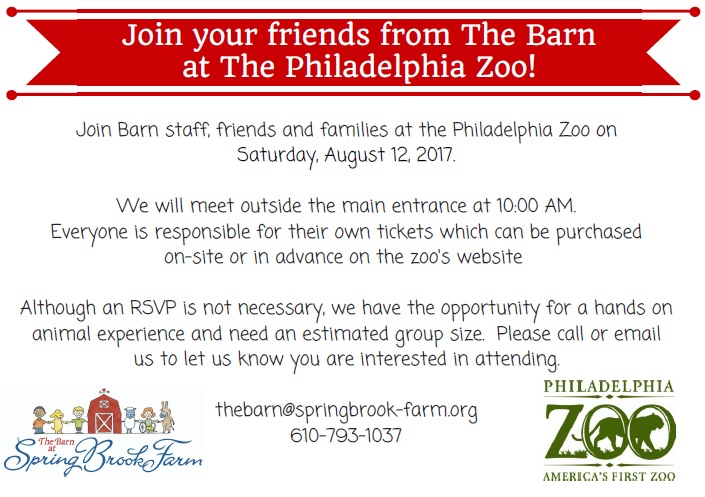 Details:
We will meet outside the main entrance of the PHILADELPHIA ZOO at 10:00 AM. Please arrive earlier than that to park and purchase your tickets.
The Philadelphia Zoo is offering us a group rate for admission. Admission will be $17 per person and tickets can be purchased at The Philadelphia Zoo.
We will have a special opportunity to meet and interact with some of the animals from KidZooU!