SPRING FUNDRAISER 2023
January 27, 2023
Thank You For a 

Successful

 Spring Fundraiser!
The Barn at Spring Brook Farm's Spring Fundraiser Wine Tasting featuring Coach Dick Vermeil and Vermeil Wines with special guest, Adam Junkins, General Manager & Sommelier of Sovana Bistro, raised over
$80,000
in support of The Barn's 

mission to enrich the developmental skills and lives of children with disabilities through animal-assisted and natured-based experiences!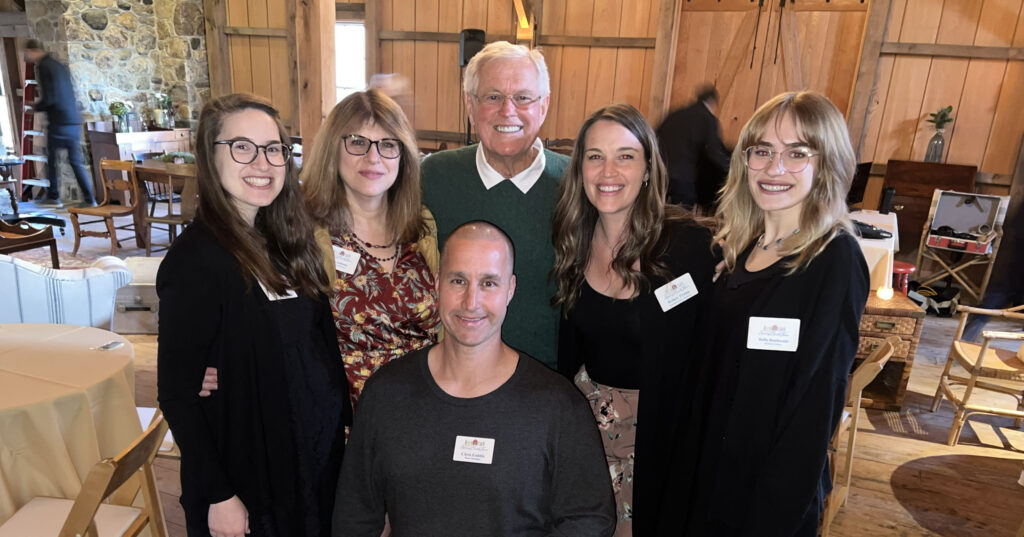 Joining Coach Vermeil are Barn staff – Kneeling is: Chris Guldin, Facilities Manager; Standing left to right are Raichel Barzilay, Program Manager; Nan Latona, Executive Director; Kelsey Fraim, Administrative Assistant; and Bella Buchwald, Intern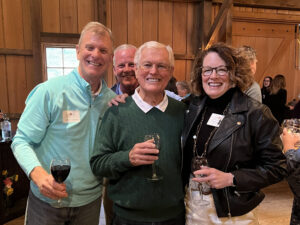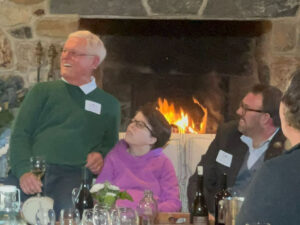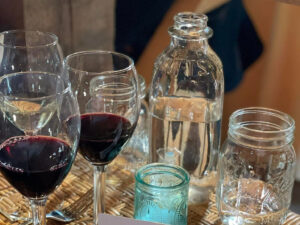 Pictured from left to right: Andrew Cichocki, Bob McLaughlin, Board Treasurer, Coach Dick Vermeil, Sharon Cichocki, Board President, Amy Vermeil and Adam Junkins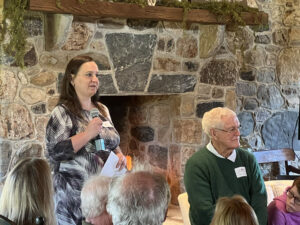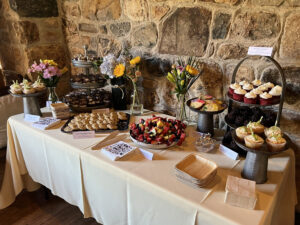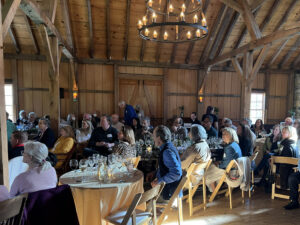 Pictured from left to right: Heather McIntosh, parent, and Coach Dick Vermeil; Dessert table; Guests
To view the 2023 Spring Fundraiser Wine Tasting Sponsors, click here. 
There's still time to donate and be entered into our raffle!
Donations for raffle entries are due by April 14, 2023




We will be announcing winners of the raffle on Monday, April 17th at 1:00pm on Facebook Live: 

www.facebook.com/TheBarnatSpringBrookFarm
To donate to the Spring Fundraiser, please click "Donate" below: