Staff
Mary Beth Drobish, Founder
thebarn@springbrook-farm.org
The Barn at Spring Brook Farm is Mary Beth's dream come true. Her passion for both children and animals led her to develop the organization and create the vision. Mary Beth lives on the adjoining property and has dedicated years of her life to seeing that children with disabilities have a place to experience the unconditional love of animals.
Emily McClure, Executive Director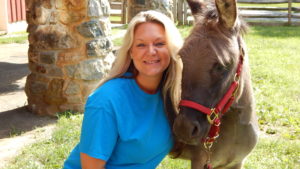 emily.mcclure@springbrook-farm.org
Emily began as Executive Director in May of 2015. She comes with experience in managing local and international non-profit organizations and is passionate about making a difference in the world around her. She focuses on development and fundraising for The Barn, but loves spending as much time as possible with the animals and the children!
Chris Guldin, Facilities Manager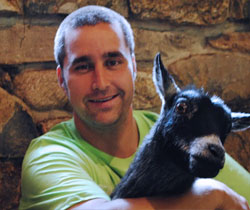 chris.guldin@springbrook-farm.org
Chris oversees all aspects of barn management, property management, and animal care.  He assists with children and animals in all four of our programs and is a Camp Geronimo favorite, bringing campers and counselors to The Barn each morning in the hay wagon pulled by the tractor.  His kind and gentle manner make him a favorite with the animals and the children.
Eric Pollock, Camp Director
Eric has been Camp Director of Camp Geronimo for the past seven years.  He brings over 20 years of experience working with children of all abilities to Camp Geronimo.  As a licensed Physical Therapist, he carefully plans activities so that each child who attends Camp Geronimo has opportunities for growth, development and fun.