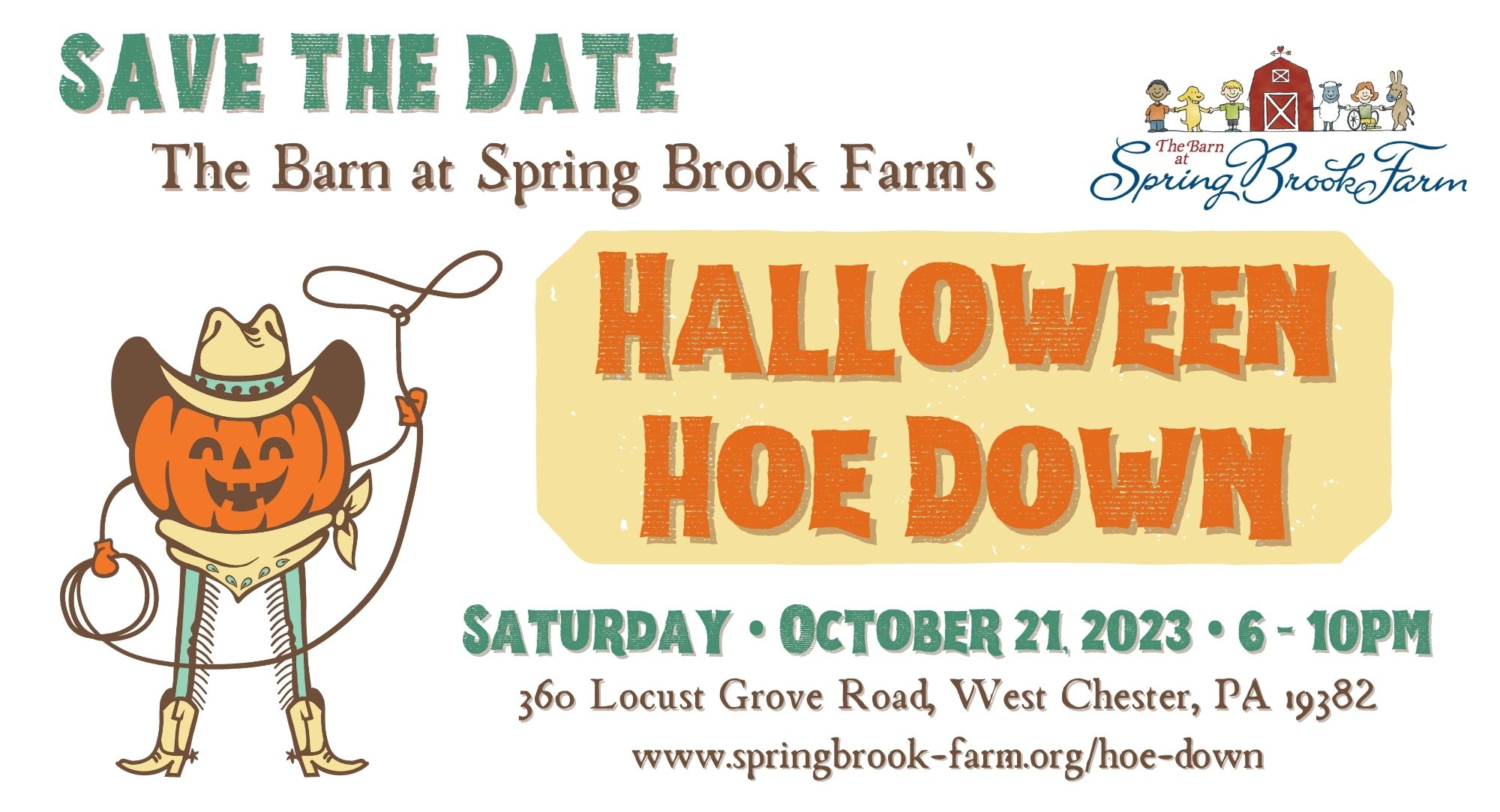 Join your Barn friends for a frightfully festive
Halloween Hoe Down
in support of The Barn's life-enriching programs for children with disabilities!
The evening will feature a devilishly delicious dinner, bewitching beverages, enchanting entertainment, and a spooktacular silent auction!
Come as you are or as who you'd like to be – costumes encouraged, but are optional.
See below for tickets and sponsorship information. 
Your tax-deductible donation to The Barn is always appreciated – CLICK HERE to donate towards the 2023 Halloween Hoe Down!
ALL SPONSORSHIPS INCLUDE:
• Your name or logo in the Hoe Down program
• Your name or logo on The Barn's website
• The great feeling of knowing you helped make a difference in the lives of children with disabilities!
• The opportunity to mix and mingle with 149 other like-minded guests!
Platinum Sponsorship $10,000
All benefits described above in orange PLUS
• Admission and reserved seating for 10 guests (including yourself)
• Name or logo on event signage
• Full page ad in the event program (8.5″ x 5.5″ vertical)
• Link from our website to yours
Gold Sponsorship $5,000
All benefits described above in orange PLUS
• Admission for 8 guests (including yourself)
• Name or logo on event signage
• 1/2 page ad in the event program (4″ x 5.5″ horizontal)
• Link from our website to yours
Silver Sponsorship $2,500
All benefits described above in orange PLUS
• Admission for 6 guests (including yourself)
• Name or logo on event signage
• 1/4 page ad in the event program (2″ x 2.75″ vertical)
Bronze Sponsorship $1,000
All benefits described above in orange PLUS
• Admission for 4 guests (including yourself)
Friend of The Barn Sponsorship $500
All benefits described above in orange PLUS
• Admission for 2 guests (including yourself)