Board Members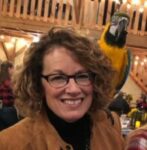 Sharon Cichocki, President
Sharon chose to volunteer her time at The Barn after observing the positive impact relationships with animals had on her own children.  A believer in our mission, she will draw from her experience as a Human Resources professional and volunteer leader to serve as Board President.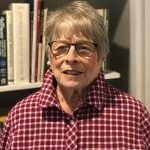 Mary Beth Drobish, Founder
As Founder of The Barn at Spring Brook Farm, Mary Beth's vision and passion for our mission is incorporated in all that we do.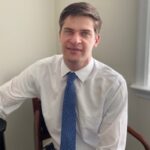 August Gerhardt, Treasurer
August is a Senior Portfolio Manager at Radnor Capital Management. He earned the right to use the Chartered Financial Analyst designation and is a great asset to The Barn.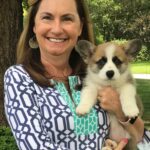 Heather Carlino, Vice President
Heather, a long time Individual Program volunteer at The Barn, is a Pediatric Nurse Practitioner teaching at PENN.  Heather's knowledge of animals and experience with children with special healthcare needs uniquely qualifies her to help serve The Barn's diverse population of children.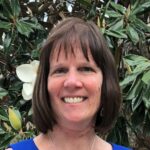 Karen Schneck, Secretary
Karen is a former elementary teacher and administrator. Her background in education and interest in helping children drive her passion for involvement with The Barn.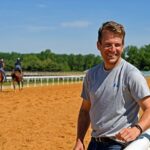 Francis Abbott
Tres Abbott has been a long time supporter of The Barn.  He brings a deep understanding of the dynamic relationship between people and animals and the enrichment they can have on individuals' lives.  This carries over into his professional life where he is a thoroughbred racehorse trainer.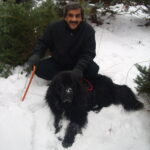 Thomas DeGeorge
Tom is an Assistant Professor of the Counseling Psychology Graduate Program at Rosemont College and practitioner. With over 20 years of working with children/adolescents and their families, who are diagnosed with Autism Spectrum Disorder, Tom brings a wealth of expertise to our board and staff.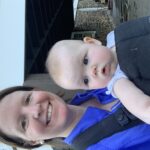 Heather Harrison
Heather is the daughter of our founder and, in that capacity, has been a supporter of The Barn since its inception. Heather lives In New Jersey with her husband and three children, Liam, Jackson, and Sadie and their faithful dog, Lucy.  With a career in finance, Heather brings a wealth of knowledge to our finance committee and Board.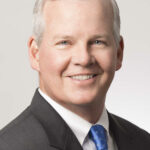 Bob McLaughlin
Bob is the retired Senior Vice President and Chief Financial Officer of Airgas, Inc. His management experience and extensive financial background are a great resource to The Barn and enable him to make a strong contribution to our Finance Committee.
Roman Osidach
Bio and photo coming soon!
Sharon Osidach
Bio and photo coming soon!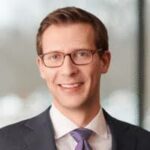 Lucas Saunders
Luke is Vice President of Marketing and Client Development at Pennsylvania Trust.  His unique skill set helps The Barn in many ways including technology, marketing, development and fundraising.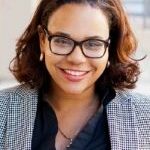 Paige Simmons
Natacha "Paige"  Simmons is Corporate Counsel for Unbail-Rodamco-Westfield. Paige experienced first-hand how important emotional support from an animal is when she became temporarily disabled after a major car accident and her one-year old Schnoodle stayed by her side the entire two months she was on bedrest. Paige is a true-believer of the power of animals and the Barn's mission.
ADVISORY BOARD MEMBERS
Franny Abbott
Carol Atterbury
Pam Bryer
Page Buck
Jeffrey Drobish
William Dugdale
Alan Elko
Susan Elko
Suzanne Levy
Dr. James Orsini
Joseph Schorn
Mary Lou Sterge
Janet Vermeil