Staff
Mary Beth Drobish, Founder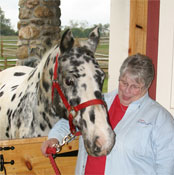 The Barn at Spring Brook Farm is Mary Beth's dream come true. Her passion for both children and animals led her to develop the organization and create the vision. Mary Beth lives on the adjoining property and has dedicated years of her life to seeing that children with disabilities have a place to experience the unconditional love of animals.
Nan Latona, Executive Director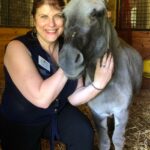 [email protected]
Nan started as The Barn's Executive Director in May of 2019. Nan brings a wealth of non-profit development experience with her, loves animals and is passionate about The Barn's mission to bring together animals and children with disabilities in a friendly and caring environment.
Chris Guldin, Facilities Manager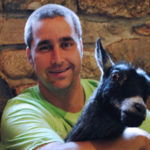 [email protected]
Chris oversees all aspects of barn management, property management, and animal care.  He assists with children and animals in all four of our programs and is a Camp Geronimo favorite, bringing campers and counselors to The Barn each morning in the hay wagon pulled by the tractor.  His kind and gentle manner make him a favorite with the animals and the children.
Annie Kozicki, Program Manager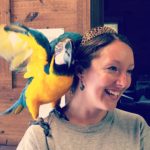 [email protected]
Annie has worked as an occupational therapy practitioner for the past six years. She has diverse experience in helping individuals across the spectrum – children of all abilities, the mental health population, as well as older adults. Annie has seen the impact of how meaningful activities can cultivate independence, and foster growth. As an animal- lover, she is thrilled to work with children engaging in animal-assisted activities. Combining her OT skill-set along with her experience in managing, event-coordination, and mindfulness- she is passionate about making a difference with all aspects of programming here at the barn.