YOU'RE INVITED TO STAY AT HOME!
August 16, 2020
Welcome to Our Stay at Home Down!
Scroll down to the bottom of this page to donate (it's never too late!).
Thank you for participating in our online silent auction! To see what you missed, click here! 
Check out our interactive Program Guide below.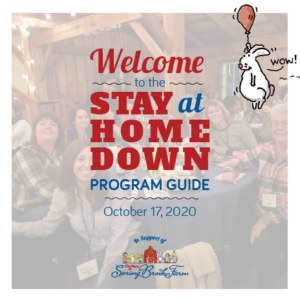 To become a Stay at Home Down sponsor, please select level of sponsorship then click "buy now."