Susan Elko, Board President, Honored by the CCFWG
May 22, 2018
The Barn at Spring Brook Farm's Board President and cherished friend, Susan Elko, was honored on May 4th with the Chester County Fund for Women and Girls' Kitchen Table Award.
CCFWG established the Kitchen Table Award in 2011 to honor a Chester County woman who has made substantive contributions through service and/or philanthropy to improve the lives of women and girls through her own time, talent or resources. It is named in celebration of the genesis of CCFWG in 1996: many conversations held around kitchen, board and coffee tables.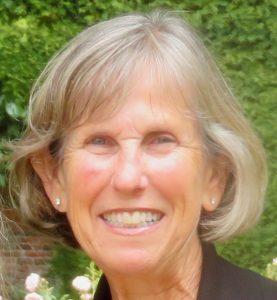 Susan Elko has an impressive history of service and philanthropy in Chester County. With over 30 years of experience in special education, educational consulting and policy development, she has devoted her career to serving others. From her work assisting women faced with homelessness to her role as Board President of The Barn at Spring Brook Farm, a nonprofit focused on enriching the lives of children with disabilities through animal-assisted activities – Susan has developed strong programming and opportunities for women and girls throughout Chester County. As a former board member and co-founder of CCFWG's Girls Advisory Board (GAB), she has helped grow the program over the past 13 years into the transformative experience it is for high school girls today. Susan currently serves on the board of the Community Coalition, and was a former committee member of the First Presbyterian Church of West Chester and WCU's Institute for Educational Excellence and Entrepreneurship. She also formerly served as an executive committee member for the Homeless Single Women's Shelter Task Force, where she was instrumental in establishing a winter emergency shelter. Furthermore, Susan is an inspiring mentor, friend, colleague and true example of how women help shape the future of their communities.
To read the Daily Local News article, please click here.